Enjoy popular sheet music when you subscribe
Discover millions of ebooks, audiobooks, sheet music, and so much more for just $11.99/month.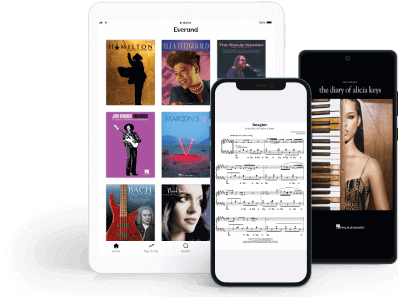 Get instant access to 70,000+ pieces of sheet music with our digital subscription. From classical powerhouses like Bach and Beethoven to today's best selling artists like Beyoncé and Bruno Mars, our digital library of sheet music hits all the right notes. Sign up today to start playing your favorite tunes.
Currently Charting
Chart-topping jams that will always bring back memories.
View More
Grammy Award-Winning Artists
Hit all the right notes with artists who have repeatedly won one of music's most prestigious awards.